How the Google robot works ?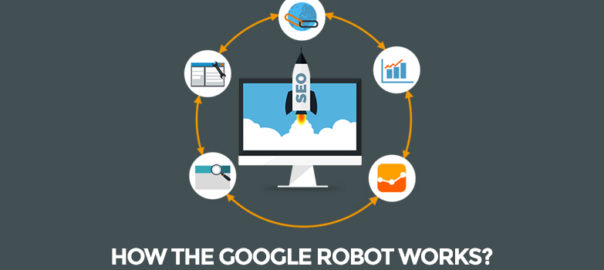 A Google robot, bot or spider are nothing but programs which help Google to amass and discover new and updated pages from various websites which can be added to their index. Google uses huge sets of computers with these bots or spiders which are nothing but computer programs, to crawl through millions of web pages to get new and updated information from across the world. These bots are used to search the Internet. The Google robot uses Web crawling software created by Google, which allows it to look through, find, add and create new web pages. One can also say that Google bot or robot is nothing but search engine spider for Google. It's work is to visit sites which have been submitted to the index once in a while to update the Google index.
A Google robots function is to act as a search bot to go through the content on a site and understand the contents of a user's created robots.txt file. These robots read millions of Web pages and then, they make the content of these pages available to all Google services. It is used to find Web pages on the Internet. These search robots can get to any file in the root directory and all its sub directories. But, it is up to the users to allow or disallow the robots.txt file to keep a check on the Search Engine Spiders which travel the Web to scan and get every page from a Web site. Google bot is nothing but one of the best web crawler software which scans all the web pages on the internet and the links on them. This software pays special attention to sites which are new, changes which have been made to existing sites and dead links.
These Googlebots determine which sites to crawl, how frequently, and how many pages to get from each site. Google doesn't need payment to crawl a site but cares more about providing the best possible results for users so that they can search for better and quality content. Most websites are not resistant to crawling, indexing or serving, so their web pages appear easily on any search results without having to search for them. Any website owners today can choose from various ways as to how Google crawls and indexes their sites through Tools like Webmaster and a file called robots.txt. With the robots.txt file, site owners can device ways to not to be crawled by Google bot, or they can provide specific ways about how to process pages on their sites.
The website owners have a host of choices today and can choose how content is indexed. For example, they can choose to have their pages come without a the summary of the page shown below the title in search results or appear as a cached version stored on Google's servers in case the live page is unavailable. Webmasters can also choose to add such search into their own pages. Thus, this is how the Google bot or robot which is software crawls through all the pages on the internet and regularly keeps updating its index.