Prevent your website from spam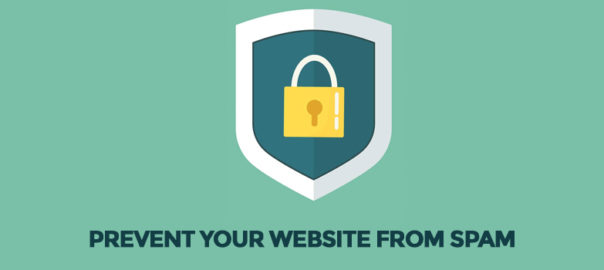 Since it takes a lot of hard work to create a successful website, we have to be careful enough to keep it away from any sort of mischievous activity and harm too. There are many threats to a website today and one of the common threat today is spam. Spam is nothing but a host of irrelevant and un-solicitated messages on the internet sent for phishing or spreading malware. If you are not careful enough spammers and their spam may destroy the whole website which you are have created so painstakingly. Despite all the recent development of tools and programs in the battle against spam, most of us are unable to keep this menace away which plagues most of our inboxes almost every day. We receive more spam daily than actual email, and with Spammers getting cleverer with each passing day, steps have to be taken to prevent them. So it becomes important for webmasters to empower themselves with some anti-SPAM tactics for their own websites.
Thus, in order to prevent them from causing your website any harm you can take certain precautions like:
Keep powerful form field validation
The best thing about field validation is that it does not cause any concern to your genuine site users but only helps them by prompting them if they have missed something on the form or made a typing error. For instance if you want to know a telephone number and your user enters an invalid character then one can know but for a web bot or a spammer it becomes difficult. This way helps to prevent form spam one of the common forms of spam.
Filter your email
Many times your email client or web-based email provider may different methods for setting up email filtering. Blacklisting, a type of filter, prohibits mail sent from email addresses that you provide. More restrictive is whitelisting, which blocks mail sent from anyone outside your list. By filtering your mails you can prevent spam.
Don't reply to spam
Replying to spam, will help the spammer or the automated program on the other end know that your address is connected to an actual person, and the spammer will then bombard you with even more spam, and circulate your address to other spammers.
Be careful as to who you give your email id to
Always think twice before subscribing to any site or giving your email id to someone as there are opportunities for spammers to intercept your communications to get all personal information and email address. So it is better to be careful always.
Use strong Captcha
A captcha is a test to see whether the user is human or a bot. this way spammers or crawler bots can be prevented from crawling a website. Here you are given a few funny looking numbers and characters that you need to enter in a box before your form submission can be completed. This means that it can be done by a human only, but is impossible for an automated web crawler.